Implementing Event-Driven Systems using DDD, CQRS and Event Sourcing
Learn about key microservices concepts and DDD

Duration: 8x2 hours spread over a two week period (Tuesdays till Fridays)
Time: 15:00 PM - 17:00 PM CEST (June 15, 2021 - June 25, 2021) = 9:00 AM - 11:00 AM EDT
CLICK BUTTON ABOVE TO COMPLETE REGISTRATION OR CLICK HERE
You will be redirected to a secure Stripe page to go through the payment process.

Can't join all the sessions? No worries, all will be recorded and you can ask any questions in a dedicated slack channel specifically set up for this training.

Learn from developers and software architects in this personalized, instructor-led training for a maximum of 30 participants per training.
The course will be very hands-on, a combination of theory and labs.
The course covers:
DDD and CQRS concepts
Big Picture Event Storming
Designing aggregates, including the complex aggregate structure
Building Sagas
Event Handlers and (Eventual) Consistency
Scaling out - distributed components
Designing Events for distributed environments
Monitoring and message tracing
Replaying Events
Prerequisites
Good understanding of the Java language
Developers are expected to bring their own laptops with the IDE of their choice.
Methods: theoretical lectures and practical lab exercises
Audience: Java Developers and Software Architects.
Costs: €250,- excl. VAT or equivalent
CLICK BUTTON ABOVE TO COMPLETE REGISTRATION OR CLICK HERE
Questions?
Let us know via stefan.vaneerde@axoniq.io and we will get back to you asap.

Yvonne Ceelie
Senior Software Developer
AxonIQ
A backend developer with more than 2 decades of experience and passionate about Java and the Spring Framework. Since 2017 my main focus is helping customers of AxonIQ to use and implement the Axon Framework as a consultant. I like to solve complex puzzles as easy as possible.
Read more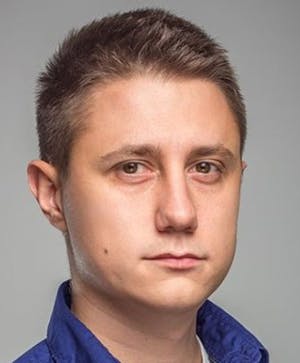 Milan Savić
Software engineer
AxonIQ
Milan Savić is Software Engineer at AxonIQ. Milan has experience with various software projects ranging from chemical analyzers to contactless mobile payment systems. In some of those projects, CQRS and Event Sourcing came as a natural solution, but things had to be built from scratch almost every time.
Finding out about Axon Framework got him interested in being a part of the solution. In March 2018 he joined AxonIQ team on a mission to build tools which will help others in building event-driven, reactive systems.
Read more